2012 14 & 24th of April thanks to everybody at Bahia Cabaret in Kumamoto / Japan.
2011 Sainkho & Garlo's band at Dragon club Poznan Poland / 1st October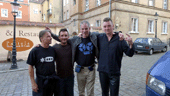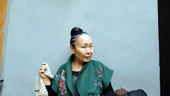 2011 Sainkho & Garlo's band at Padova Italy 3rd of September
¢Mr Shirose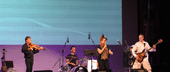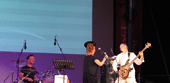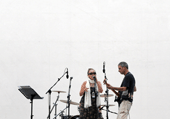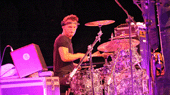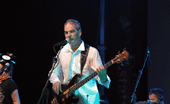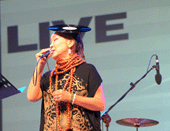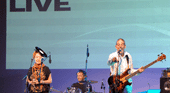 2011 Sainkho & Garlo's band at Ustuu Huree festival in Chadan / Tuva 13 of July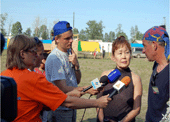 2011 Sainkho & Garlo's band at SAYAN RING fesival near Abakan/ Siberia 10 of July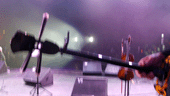 © Bubu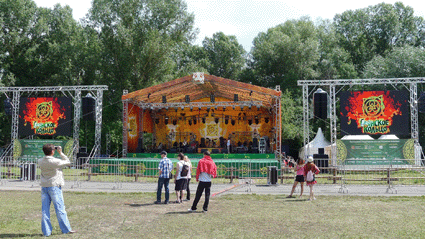 2011 Sainkho & Garlo's band at Krasnoiarsk / Siberia 7 of July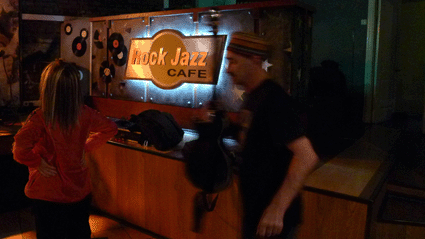 2011 Sainkho & Garlo's band at St Petersbourg 5 of July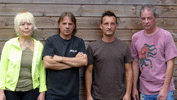 2011 22nd of APRIL in Kumamoto : concert for japanese victims with Minoru san , Chikako san & Tasaki san ... great night !
2007 May the 5th/ La Teste / festival des lycéens d'Aquitaine / Earth Link + Benat Achiary / Monanas / Ramon Lopez / Raphaelle Delaunay & 40 Joystick battlers des lycées agricoles du Lot et Garonne with 4.000 spectators (photos © Yumiko Machino) :
more pictures( © le beaufrere de Hans) :
2005 Earth Link Gigs & dvd shot at Glob :
Today I can make music, and speak of political & realistic facts with musicians that are not from my village. The earth is small. I've met musicians on it. We share a lot of values and some good moments.
This is not world music, I prefer the idea of "Earth Music".
I don't play world music because I've played with a Zuni flute player (Earth Link) or japanese Taïkos (Kaze).
We play music together because we're on the same wave lenght.
Earth music is not a musical style, on the contrary, it's a trend that gathers in different styles, musicians worried about humanism, ecological & political problems. Musicians that live with their traditions in a modern world.
We've no wish for a particular style and no marketing goals.
The result of course is a music outside the standard classifications, made by people who like to globalise.
But the result is also the song "People" recorded with 200 earthlings who came to sing about the multitude of people(Earth Link).
I'm just 9000 kms from my native american musicians & friends.
I'm just 9000 kms from my japanese musicians & friends.
We are all different and we don't make the same music, but we make it with the same spirit. The Earth is little but our family grows everyday.
"I think that Earth Link, Kaze & Coup de sang are cd's with a soul of all these meetings, experiences & mix. Humanist & political cd's. Cd's very difficult to put in normal record-shops boxes, not enough cliche for world-music (Kaze & Earth Link)or techno ( Coup de sang) but too much oriented for other boxes.
Musical industry is far from that, I don't wait for it, and I carry on making music I love.
This is Earth Music !"
garlo